Contents
Shri Satyanarayan Tulsi Manas Mandir is one of the most sacred temples in Varanasi ,Uttar Pradesh. The place has historical religious importance because the holy poem 'Ramcharitmanas' describing the story of Lord Rama was written by Goswami Tulsidas at this place in the sixteenth century.
On the walls of the temple the verses and scenes of Ramchartimanas are engraved . The temple is made of white marble and is very beautiful.
Construction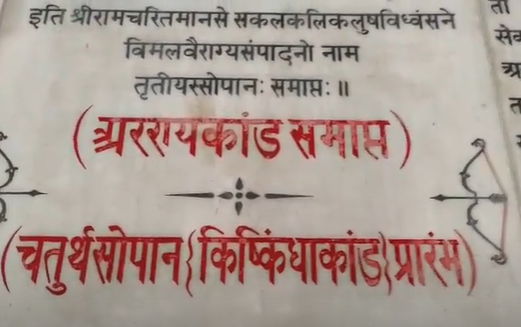 The temple was built by Seth Ratan Lal Sureka of Howrah, West Bengal, completely of white marble. It was inaugurated by Dr. Sarvapalli Radhakrishnan, the president of India in 1964.
Inside the temple ,is a museum with a rare collection of manuscripts and aritfacts related to the great saint Tulsidas.
It is said that before writing Ramcharitmanas Tulsidas performed severe penance on the Assi Ghat of varanasi.
The temple has a large complex hall and in the centre of the temple there is an idol of Shri Rama and Devi Sita along with Hanuman.
On one side the idol of Mata Annapurna (parvati ) is there with Shivji , and on the other side is an idol of Satyanaryan.
After all Kands of Ramcharitmanas , Aarti of Lord Ram is written on the walls of the temple.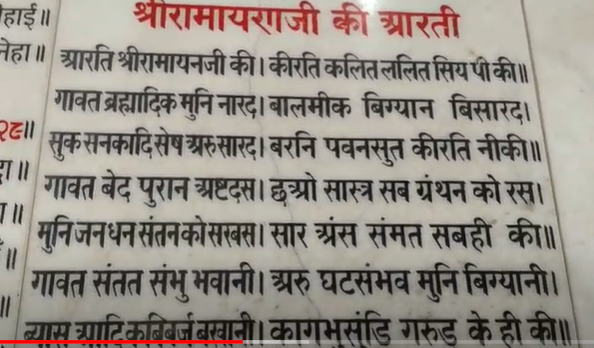 One special point about the temple is that there is a presentation of various incidents in life of Rama, Shiva ,Krishna on the upper floor. For example , the incident of Sita Swayamwar is portrayed with moving idols of deities where you can witness it. Similarily there are glimpse of Shri Krishna Leela and Krishna Janmabhoomi.
On the second floor are idols of Soordas and Tulsidasji , and a glimpse of the conversation between Shiva and Parvati where Shiva narrates Ramcharitmanas to Parvati.
Location
Tulsi Manas Mandir is situated on the Sankat Mochan Road . The Durga temple and Sankat Mochan Temple of Varanasi are near to this temple. It is 1.3km far from the Banaras Hindu University.
On the first floor , there is a library of rare copies of Ramayana in various languages .
The festivals of Krishna Janmashtmi and Ram Navami are grandly celebrated in the temple every year.
Timings and How to Reach the temple
1.Open all days of week from :
(i). 5:30 am to 12:00 noon
(ii). 3:30 pm to 9:00 pm
2.Aarti Timings
(i).6:00 am to 7:00 am
(ii).4:00 pm to 6:00 pm
How to reach ?
By Air: Lal Bahadur Shastri International Airport is the nearest Airport which is 27 km away
By Train: Varanasi Railway Station is the nearest Railway Station which is 5 km away
By Road: Varanasi is well connected with other major cities.
Nearby temples
Shri Kashi Vishwanath Mandir
Sankat Mochan Hanuman Mandir
Durga Mandir
Bharat Mata Mandir